Events
Hear that? Yes thats us!
Let's Connect IRL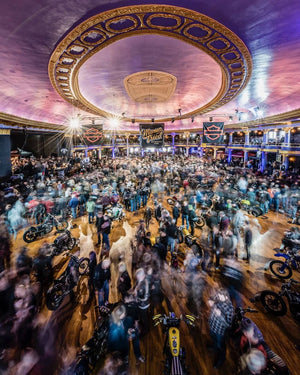 MAMA TRIED
Mama Tried Motorcycle Showis an indoor invitational that connects motorcycles and builders to fans and riders alike. Keeping the fire stoked all winter long. The Show features over 100 motorcycles from builders of all calibers—flat-tracker, hill climber, chopper, and bar hopper.
Learn more
AIMEXPO
AIMExpo is North America's largest Motorcycle and Powersports Trade Show and Lifestyle event with international reach.
Learn more
The imitators still can't compete with the Sawicki sound, even fewer can come close to competing in performance.
Fred C., Daytona Beach, FL
Sickest exhaust in the Harley game!
Brendan M., Southern Cal
Disturb the Peace
A versatile, no bullsh*t 2-into-1 exhaust system that looks sick, sounds awesome, and- unlike some competitors - ACTUALLY adds to performance! 
100% sourced and fabricated in the United States... Ask if your current exhaust can say the same.